Plateform: Windows: 10, 8, 7, vista, xp
Discover the industry standard for geopolitical simulation of today's world!
In Masters of the World, the third incarnation of Geopolitical Simulator, play as the head of state of one or more countries and expand your influence across the globe.
IMPORTANT NOTE : You must have a valid Steam account to use the Steam version of the game. You will receive a code upon purchasing this version. To install the game onto your computer, you must enter the code in the Steam application.
Playable scenarios
Twenty or so scenarios are included in the game, such as "American Fiscal Cliff," "Israel-Iran Escalation," "Organization of Rice Exporting Countries," "European Budgetary Golden Rule," "Building South American Pipelines," "African Economic Boom," "Third World War," "Triple A," and "Famine in Southern Sudan.".
Multiple integrated options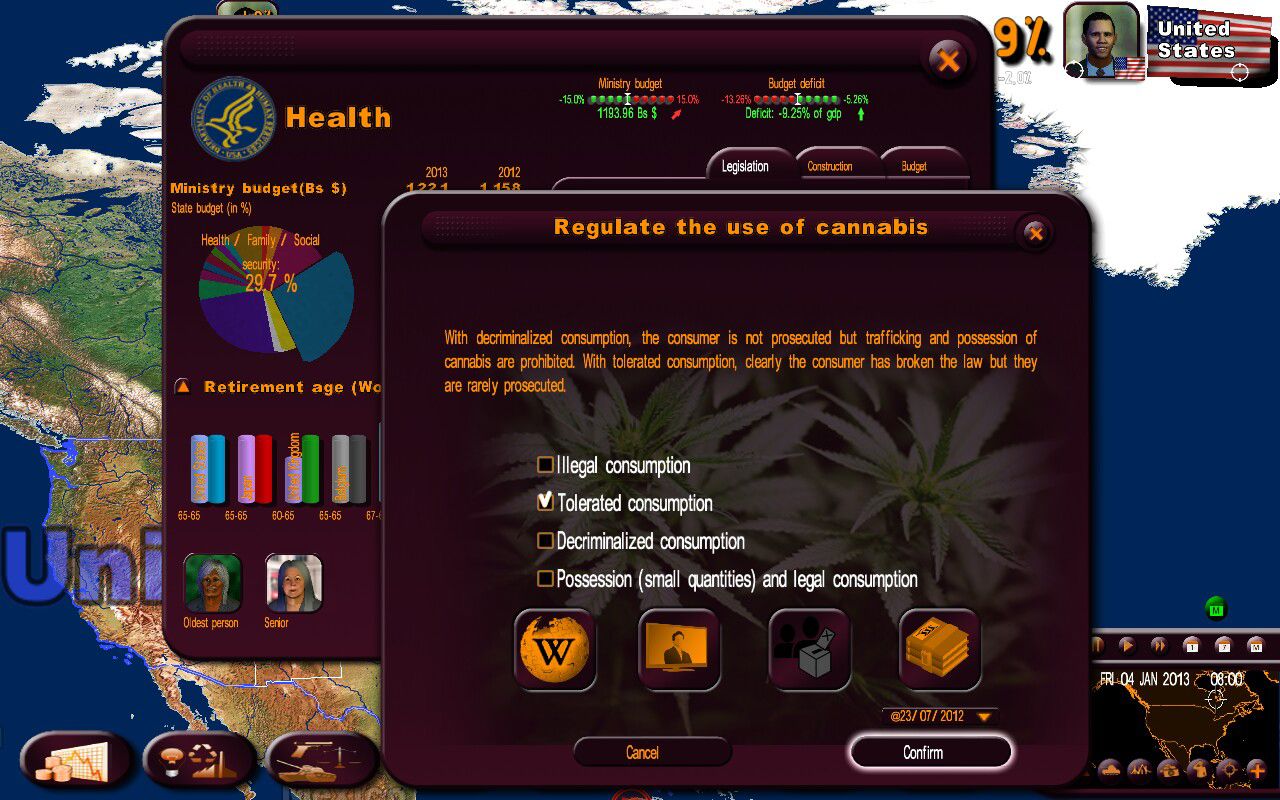 New laws, referendums, grouped legislations, wickipedia links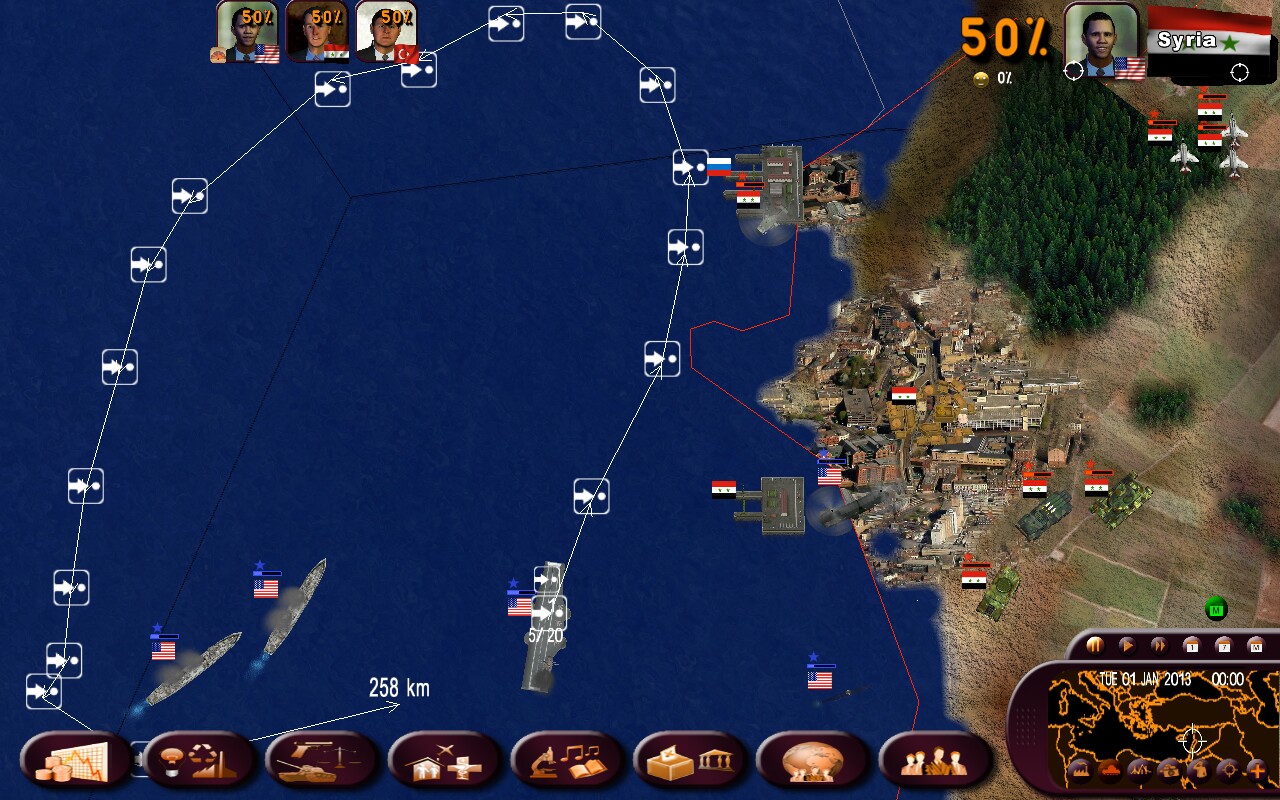 Set Objectives & patrols for military units
Network multiplayer mode (*)
Multi country mode to play several countries at the same time
Game settings: terrorist activities, natural disaster probabilities, reactivity of the people, war triggering
Real-time online player ranking
Integration of your own photos, logos, and names to make the game even more realistic
Interactive tutorial and constantly accessible help during the game
Have fun learning geopolitics with the QUIZ mode, which has over 3000 questions
With the Modding Tool extension, an add-on that can be purchased on this website, players can create and share their own geopolitical and economic universes and download other users' creations
Text and dialog 100% in English
(*) the network mode will be available end March and will be downloaded with an automatic free update
We recommend the following minimum configuration
PC Windows 10 / 8 / 7 / VISTA / XP ● 2 GHz Processor ● 4 Gb RAM ● 2 Gb Hard Drive Space ● DirectX 9.0 compatible sound card ● 256MB DirectX 9.0-compatible video card